From their official Half-Minute Hero twitter, it looks like Marvelous USA is having a survey to see if its viable bringing Half-Minute Hero 2 to the west.
Take the survey here: http://www.surveygizmo.com/s3/1080112/Half-Minute-Hero-2-Coming-to-the-West
Twitter post:
https://twitter.com/HalfMinuteHero/status/267781059545006080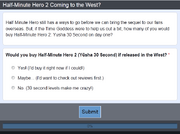 Go on and vote! :)
By the way, by voting you get a neat image. I don't know if its the same to everyone, but I'll post mine: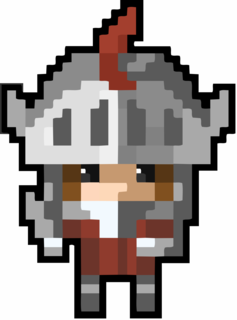 Ad blocker interference detected!
Wikia is a free-to-use site that makes money from advertising. We have a modified experience for viewers using ad blockers

Wikia is not accessible if you've made further modifications. Remove the custom ad blocker rule(s) and the page will load as expected.