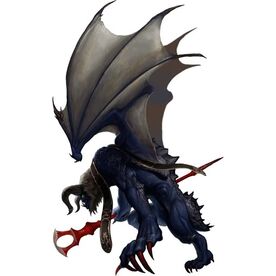 Overlord Hol is the last Evil Lord you encounter in the Hero 30 Mode.
It appears in the levels Last Battle, The Return of Hol and The Hero of All Time
He also appears in Hero 3 as the only boss.
Goddess Room Descriptions
Ad blocker interference detected!
Wikia is a free-to-use site that makes money from advertising. We have a modified experience for viewers using ad blockers

Wikia is not accessible if you've made further modifications. Remove the custom ad blocker rule(s) and the page will load as expected.